Face-Off is Coming!
If you've been wondering if the most recently published Lust, Money & Murder book (Phoenix Rising, #12) is the last in the series, not a chance!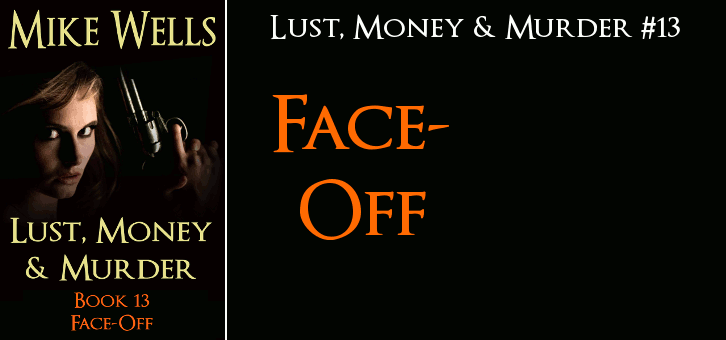 Elaine, Nick, The Cat, and the rest of the colorful cast haven't even begun to work out their issues, either personally or professionally, and many more thrilling adventures abound. You can expect the next "unputdownable" installment, Book 13 - Face-Off, to be released sometime around the end of this year. That's about as concrete as I can be on the release date. To say that I've had a "busy" year is an understatement...read on!
Note: If for some reason you missed the news that Book 12 is out, the download buttons are at the end of this email
Three of My Audiobooks Now Free Series Starters on SoundCloud

To entice more readers to give audiobooks a try, I have uploaded three of my audiobooks as free series starter listens on SoundCloud. I personally don't think enough readers take advantage of the audiobook format, which lets you "read" a book while physically occupied with something else. Such activities include commuting, exercising, doing household chores, etc. which do not require much mental concentration and can be boring at times. Also, audiobooks are virtually the only way to "read" a novel with someone else, great for long family road trips, for example.
Currently posted as free SoundCloud listens are Book 1 of Lust, Money & Murder, Book 1 of Passion, Power & Sin, and Book 1 of Forbidden: A Novel of Love & Betrayal - click here for the links.
By the way, all my audiobooks are narrated by professional voice artists, and they feature theme music composed by London-based Adisha Kariyawasam, whom I owe huge thanks. It's amazing how he can read a book and come up with music that fits the characters and atmosphere so perfectly. I interviewed him a while back on my blog, and he created a short, fascinating video showing how he composed the music for another crime thriller, With Mother's Approval, which I co-authored with Robert Rand.
Forbidden, Books 4, 5 & 6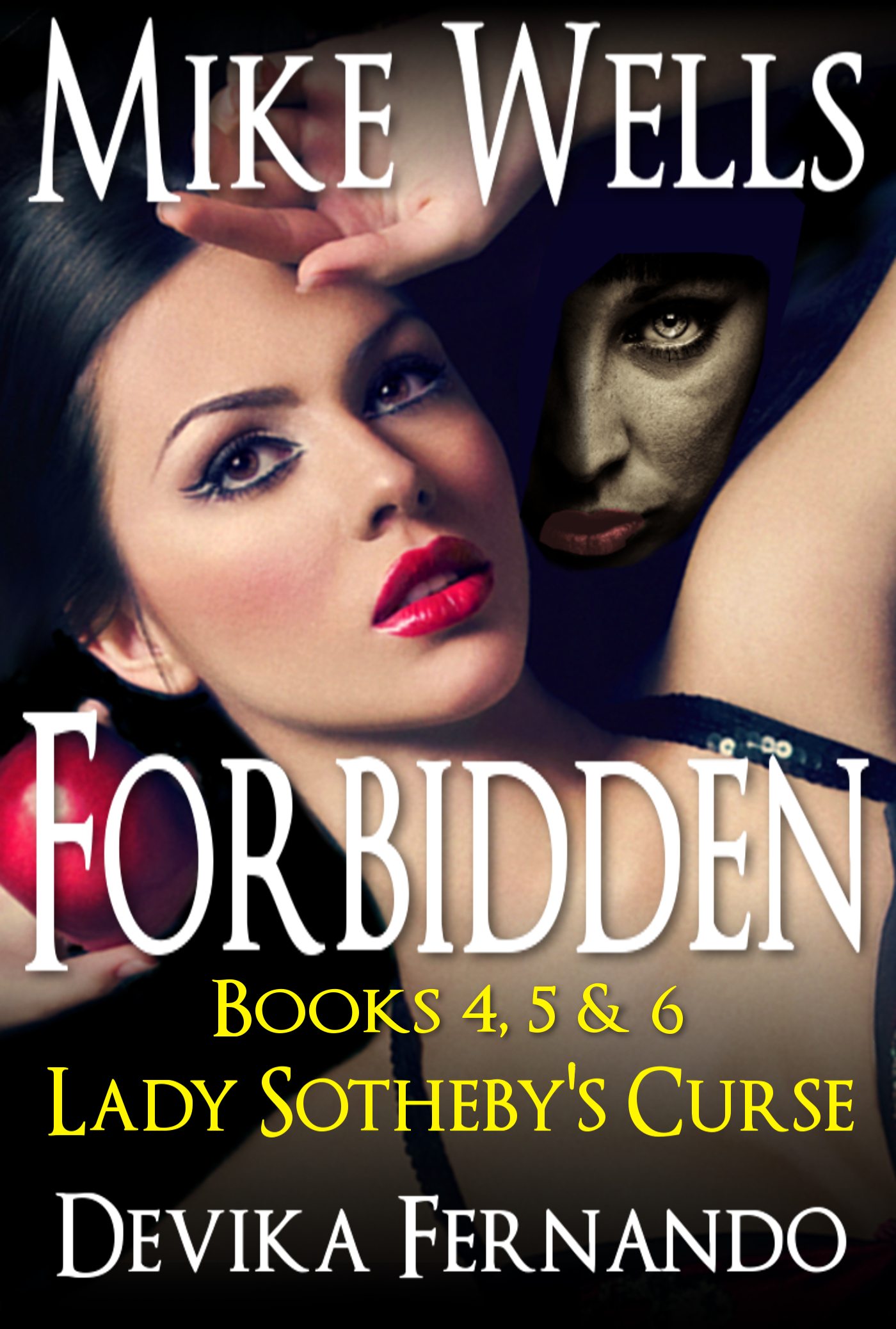 Speaking of co-authoring, readers gave such an enthusiastic response to the Forbidden romantic suspense series that Devika Fernando and I wrote that we decided to add three more books. (These were published since my last VIP Newsletter came out). We titled the set "Lady Sotheby's Curse" -- in this serial trilogy, Jayne Clark and her fiancé, Robert Astor, begin to experience a series of unsettling events that lead Jayne to believe that her eternally evil biological stepmother might still be alive. Download links are here. Lots of plot twists and surprises - I think you'll enjoy the ride.
Devika Fernando has been very busy herself. She just released a romance series with an interesting theme, called "Inn Love." Inspired by the fact that she and her husband now operate a beautiful guest house in Sri Lanka, this series features multicultural romance novels that each revolve around a B&B in a different country. The books are sweet and sensual contemporary romance, with the first three set in England, Canada and Italy. If you enjoy romance novels, check out the new series here.
Latest Author Interview & Tips for Aspiring Writers
A
couple of weeks ago I was interviewed by Michael Dinich ("Your Money Geek") on his popular financial advice blog. We discussed various aspects of the writing process, how I use social media for book promotion, and a few practical tips for those who aspire to make a living from their fiction writing.
You can read the full interview here:
Author Mike Wells: Social Media Tips and How to Write for Success
And last but not least...a new member of the Wells family is on the way!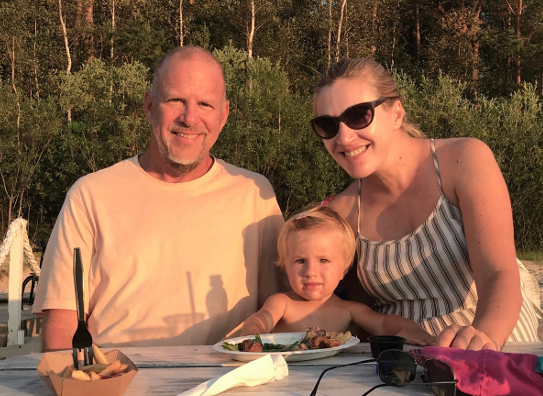 Last year, my wife and I were blessed with the arrival of Marina, who is now 19 months old. Our second child will arrive in October. Will it be a boy or a girl? We don't know, nor did we know with Marina. To me, learning the sex of an unborn child is like flipping ahead to the last page of a novel to find out what happens at the end--it's just too much of a spoiler!
Stay tuned...
Have a Great Rest of the Summer!
I hope you enjoy the remainder of your summer and wish you cooler weather if you've been suffering from the heat.
Best wishes to you, your family and friends!
P.S. If you know anyone who you think would enjoy this newsletter, please forward it to them. Signing up to my VIP Reader List is free - click here.
Lust, Money & Murder, Book 12 - Phoenix Rising
Download Links:
Physical Mailing Address: Suite 200, 176 Thompson Lane, Nashville, TN 37211 USA
[Unsubscribe] from the Mike Wells Books VIP Reader List